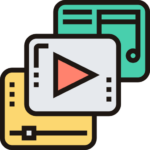 End of June, we announced the availability of a brand new training course, Embedded Linux Audio, which is targeted at engineers working with audio on embedded Linux systems, and that covers topics ranging from audio hardware, audio support in the Linux kernel (ASoC, DAI and codec drivers, Device Tree representation), audio support in user-space (alsa-lib, alsa-utils, PipeWire, GStreamer).
We are pleased to announce today that the training materials are now available for download. This again shows our commitment to sharing all our training materials for free, under an open-source license (Creative Commons BY-SA).
This training course has already been given earlier this year to a private customer, and we are releasing the materials before the very first public session, which will take place on September 11 to September 14, and which will be taught by Bootlin engineer and COO Alexandre Belloni. If you're interested, registration is open, we have a few seats remaining.