Learn how to build and run embedded Linux systems with Buildroot.
Course details
Duration: 3 days / 24 hours (on-site) – 5 half days / 20 hours (on-line)
Training materials: slides, practical labs, lab data.
Written language: English
Available oral languages: English and French.
Contact: training@bootlin.com, phone: +33 484 258 097.
Public online sessions
Type
Dates
Time
Duration
Expected
trainer
Cost and registration
Buildroot (agenda)
October 11, 12, 13, 14, 15, 2021
14:00 – 18:00 (Paris time, UTC+2)
20 h
Thomas Petazzoni
Early: 519 EUR*
Regular: 619 EUR*
Register
*The price is excluding VAT. Eventbrite charges VAT, except for businesses in the European Union outside of France if they provide valid company information and VAT number to Evenbrite at registration time.
If you are unable to register through Eventbrite, do not hesitate to contact us, we will be able to provide a training contract and offer alternative payment methods.
See details about our on-line sessions.
Dedicated online sessions
We can also propose private online sessions. This way, you can choose the dates and times that best suit the needs and availabilities of your teams.
Public sessions
No public session planned at the moment.
On-site sessions
We can also send a trainer to train your engineers at your own location, anywhere in the world (we have taught classes on all continents). See how to register.
Objectives and target audience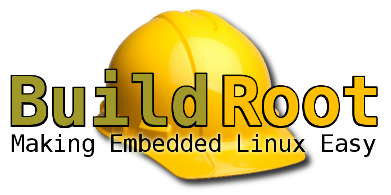 This course targets engineers having existing knowledge about embedded Linux who wish to use the Buildroot build system to automate the build process of their embedded Linux system, make it easier and fully reproducible, benefit from thousands of pre-existing packages and create custom Linux systems perfectly adapted to their products.
At the end of this course, you will be ready to use the Buildroot to develop your own embedded Linux system and the applications running on it.
Outline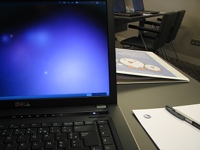 Here are the main topics that we cover:
Introduction to Buildroot
Managing and building the configuration
Buildroot source and build trees
Toolchains in Buildroot
Managing the Linux kernel configuration
Root filesystem
Download infrastructure
GNU Make 101
Integrating new packages
Advanced package aspects
Analyzing the build
Advanced topics
Application development with Buildroot
Understanding the Buildroot internals
Buildroot community: getting support and contributing
What's new in Buildroot?
See the detailed agenda.
Bootlin's expertise on Buildroot
Bootlin is a major contributor to the Buildroot upstream project, with more than 5400 patches merged as of March 2021, include the ones merged under its former name. Our engineer Thomas Petazzoni alone has contributed close to 5000 patches. He has gathered an extensive knowledge of Buildroot and its internals, being one of the primary authors of the core infrastructures of Buildroot. He is a major participant to the Buildroot community, organizing the regular Buildroot Developer Days, supporting users through the mailing list and on IRC. Last but not least, Thomas is one of the four co-maintainers of the Buildroot project: he is in charge of reviewing, approving and merging contributions made to Buildroot by the open-source community.
In addition, Bootlin has used and is using Buildroot in a significant number of customer projects, giving us an excellent view of Buildroot usage for real projects. This feedback has been driving some of our Buildroot contributions over the last years.
It is this Buildroot expertise gathered both in the community and through customer projects that Bootlin is offering in this training course.
Training materials
All the training materials that we use during this course are freely available. Before the session, you can then check that they correspond to your needs.
Practical labs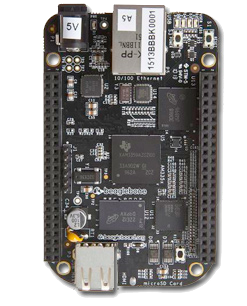 Each lecture in our course is followed by a practical implementation, representing 50% to 60% of the whole course time.
Labs are performed an embedded ARM board (BeagleBone Black). You will use it to boot the root filesystems that you build with Buildroot, and to run and debug the custom applications compiled with it. This experience will be useful for dealing with any type of board.
Prerequisites
Participants need to be familiar with the UNIX or Linux command line interface. Those who aren't are asked to do some self training on the topic, for example by using our training materials. This way, they won't waste time during practical labs because of issues using the operating system environment.
Prerequisites
Participants need to have some existing knowledge about embedded Linux, as taught in our Embedded Linux training.
Customer feedback

Bootlin has proven time and again that their expertise in Linux trainings is unparalleled. Not only were the already existing trainings invaluable for training of our personnel, but they were also willing to adapt and reintroduce new trainings, custom tailored for our needs.

Nikola Jelić – Zuehlke Engineering
By the way, you can also see evaluations from previous sessions. In the same way we are transparent with our training materials, we share all the evaluations that we collect, not only the best ones.
Further details about our courses