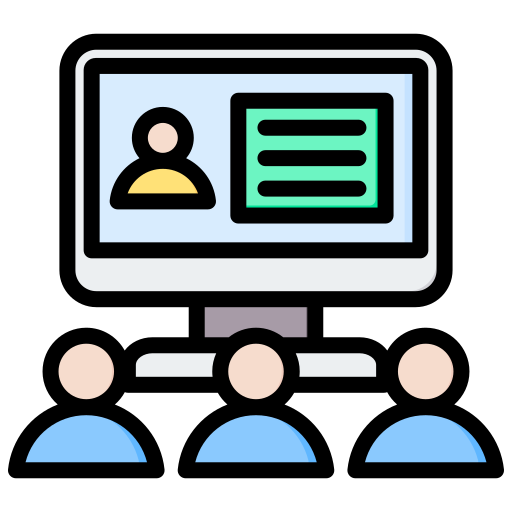 A Bootlin trainer delivers on-line through video-conferencing a private training for your team. The training course is delivered over several half day sessions.
During these on-line training courses, our trainers alternate between lectures and practical demonstrations. For the practical part, the participants have the choice between:
following the demonstrations done live by the trainer, who follows step by step the practical labs planned in our training courses. This option avoids the need for the participants to purchase the hardware and accessories needed to reproduce the practical labs. The participants can ask questions at any time to get details about the demonstrations.
perform the practical labs by themselves, at the same time as the trainer. To achieve this, the participants must purchase, at their own expense, the hardware needed for the practical labs. The participants can get support from the trainer during the training hours but also outside of the training hours through instant messaging.
Our costs are the same whatever the number of people to train, with a maximum of 16 participants per training session. There is no minimum number of participants.
Our on-line courses are split into half day sessions of 4 hours each in order to:
preserve the level of focus and attention of the participants throughout the course
allow participants to keep doing their normal work half-time
allow participants to finalize their practical labs, if they have chosen to reproduce them by themselves, or to review the course materials
adapt to time difference between the trainer and the participants
Our private on-line sessions are a good alternative to our public on-line sessions:
Flexible dates and times, matching the availability of your teams
Confidentiality: freedom to ask questions related to your projects
More competitive pricing for groups larger than 7-8 participants
Language: possibility to chose in which language the course is delivered
Practical details
Participants will need a computer with Internet connectivity, a Webcam and an audio headset with a microphone. The training course are delivered through Jitsi Meet or Google Meet.
Participants who want to reproduce the practical labs will have to purchase at their own cost the necessary hardware and accessories, specific to each training course. All details will be provided to participants as part of the training course organization.
Questions and contact
For any question, you can contact us by e-mail training@bootlin.com or by phone at +33 484 258 096.
Back to our training descriptions.