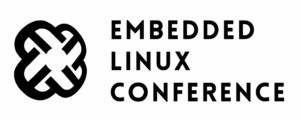 Almost the entire engineering team of Bootlin attended the Embedded Linux Conference Europe 2022 in Dublin mid-september, an important event for Bootlin as it helps everyone in the team stay up to date with the latest developments in the Embedded Linux ecosystem, and connect with members of the community.
All the slides and videos are available at https://elinux.org/ELC_Europe_2022_Presentations, which is one of the great things about the Embedded Linux Conference.
After such conferences, we have a tradition at Bootlin: share with our readers a selection of talks that we found interesting. Several members of our engineering team were asked to select one of their favorite talks, and highlight it with a short summary.
Continue reading "Embedded Linux Conference Europe 2022: a selection of talks by Bootlin engineers"