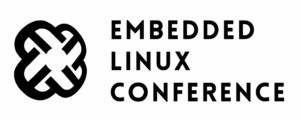 Bootlin CEO Thomas Petazzoni and COO Alexandre Belloni will both be attending the next Embedded Linux Conference North America, on June 21-24 in Austin, Texas.
In addition, both Thomas and Alexandre will be speaking at the event:
Thomas Petazzoni will give a talk Buildroot: what's new?, providing an update on the improvements and new features in the Buildroot build system that have been integrated over the past two years
Alexandre Belloni will give a talk Yocto Project Autobuilders and the SWAT Team, during which he will explain what's happening behind in the scenes in the Yocto Project to review and validate contributions before they are integrated.
Thomas and Alexandre will also naturally be available during the event to discuss business or career opportunities, so do not hesitate to get in touch if you're interested.
Finally, prior to the event, Thomas Petazzoni will be in the Bay Area on June 13-15, also available for meetings or discussions.