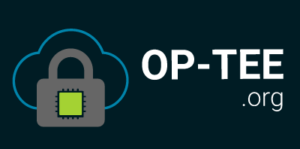 Last year, Bootlin started contributing to the OP-TEE project, which is an open source Trusted Execution Environment (TEE) implemented using the Arm TrustZone technology. We published a blog post about our contribution of a generic clock framework to OP-TEE, and also presented a talk OP-TEE: When Linux Loses Control (slides, video).
As part of this work, Bootlin engineer Clément Léger contributed to the OP-TEE project, and many of his contributions have already been merged, and released as part of the 3.15 and 3.16 OP-TEE releases. In this blog post, we present some details of our contributions to OP-TEE so far, and our next steps.
Summary
Since then, we contributed a number of features and improvements to OP-TEE. First, a number of generic, HW-agnostic contributions:
The Microchip SAMA5D2 platform support was also greatly improved with the following improvements:
Cleanup of existing SAMA5D2 support
Rework of the memory layout
Device Tree support
Board support for sama5d27-som1-ek1
Clock tree support: includes drivers for all the clocks available on sama5d2 SoC
TRNG driver
Reset and shutdown controller drivers
PSCI support for reset and shutdown
Contribution details
We contributed 11 commits to OP-TEE 3.15.0:
We contributed 48 commits to OP-TEE 3.16.0. This level of contribution makes Bootlin engineer Clément Léger the second most active contributor by number of commits for this OP-TEE release.
Next steps
We will continue our effort on sam5d2 support on OP-TEE and as part of this, there will be contributions on several generic subsystems as well as SAMA5D2 support:
Watchdog support

Generic watchdog API
OP-TEE Watchdog service compatible with arm,smc-wdt Linux driver
Sama5d2 watchdog driver

RTC support

Generic RTC API
OP-TEE RTC PTA to expose RTC to Linux
sama5d2 RTC driver
Linux driver for OP-TEE RTC

SAMA5D2 suspend support

Support forULP0, ULP1, ULP0 Fast and backup modes
PSCI support

SAMA5D2 interrupt controller support
Do not hesitate to contact us if you need help and support to integrate or deploy OP-TEE on your platform, either Microchip platforms, but also other ARM32 or ARM64 platforms.