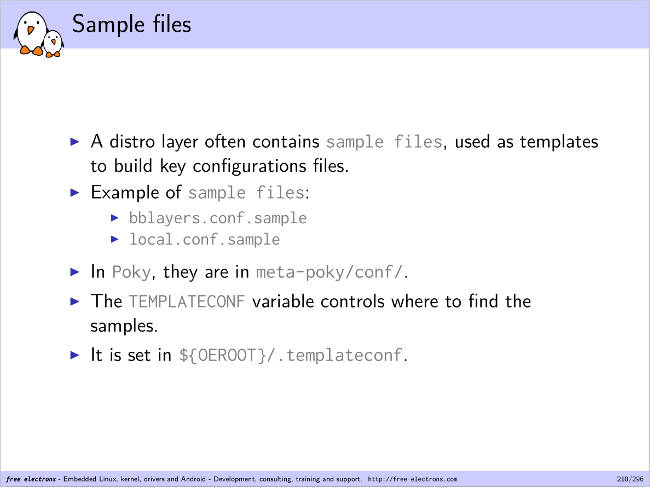 Continuing our efforts to keep our training materials up-to-date we just refreshed our Yocto project and OpenEmbedded training course to the latest Yocto project release, Krogoth (2.1.1). In addition to adapting our training labs to the Krogoth release, we improved our training materials to cover more aspects and new features.
The most important changes are:
New chapter about devtool, the new utility from the Yocto project to improve the developers' workflow to integrate a package into the build system or to make patches to existing packages.
Improve the distro layers slides to add configuration samples and give advice on how to use these layers.
Add a part about quilt to easily patch already supported packages.
Explain in depth how file inclusions are handled by BitBake.
Improve the description about tasks by adding slides on how to write them in Python.
The updated training materials are available on our training page: agenda (PDF), slides (PDF) and labs (PDF).
Join our Yocto specialist Alexandre Belloni for the first public session of this improved training in Lyon (France) on October 19-21, 2016. We are also available to deliver this training worldwide at your site, contact us!