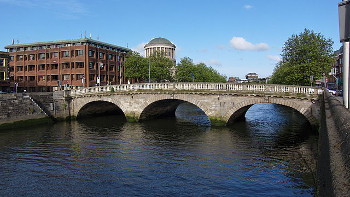 The Embedded Linux Conference Europe 2015 will take place on October 5-7 in Dublin, Ireland. As usual, the entire Bootlin engineering team will participate to the event, as we believe it is one of the great way for our engineers to remain up-to-date with the latest embedded Linux developments and connect with other embedded Linux and kernel developers.
The conference schedule has been announced recently, and a number of talks given by Bootlin engineers have been accepted:
We submitted other talks that got rejected, probably since both of them had already been given at the Embedded Linux Conference in California: Maxime Ripard's talk on dmaengine and Boris Brezillon's talk on supporting MLC NAND (which we regret since Boris is currently actively working on this topic, so we are expecting to have some useful results by the time of ELCE, compared to his ELC talk which was mostly a presentation of the issues and some proposals to address them). Interested readers can anyway watch those talks and/or read the slides.
In addition to the Embedded Linux Conference Europe itself:
Thomas Petazzoni will participate to the Buildroot developers meeting on October 3/4, right before the conference.
Alexandre Belloni will participate to the OEDEM, the 2015 OpenEmbedded Developer's European Meeting, taking place on October 9 after the conference.