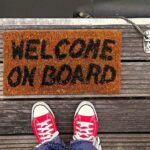 Since March 1st, 2021, we're happy to have an additional engineer, Hervé Codina, in our engineering team based in Toulouse, France.
Hervé has 20 years' experience working in embedded systems, both bare-metal systems and embedded Linux systems, in a wide range of applications. Hervé has experience working with U-Boot, Barebox, Linux, Buildroot, Yocto, on ARM platforms from various silicon vendors. Hervé will work within our engineering team to deliver ready-to-use Linux Board Support Packages, port bootloaders and the Linux kernel to new platforms, develop Linux kernel device drivers, implement custom Linux systems with Buildroot or Yocto, and more. His 20 years experience will further increase the expertise that Bootlin provides to its worldwide customers.
See Hervé's page on our site for more details. Hervé is joining our team in Toulouse, who already included Paul Kocialkowski, Miquèl Raynal, Köry Maincent, Maxime Chevallier, Thomas Perrot and Thomas Petazzoni.