Two weeks ago, the entire Bootlin engineering team (9 persons) attended the Embedded Linux Conference in San Diego. We had some really good time there, with lots of interesting talks and useful meetings and discussions.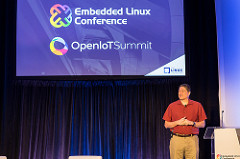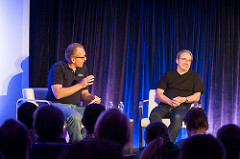 In addition to attending the event, we also participated by giving 5 different talks on various topics, for which we are publishing the slides:
Boris Brezillon, the new NAND Linux subsystem maintainer, presented on Modernizing the NAND framework: The big picture.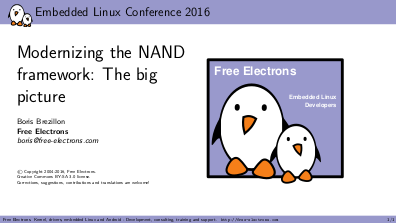 Antoine Ténart presented on Using DT overlays to support the C.H.I.P's capes.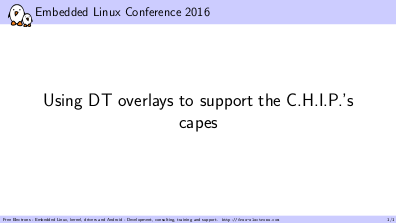 Maxime Ripard, maintainer of the Allwinner platform support in Linux, presented on Bringing display and 3D to the C.H.I.P computer.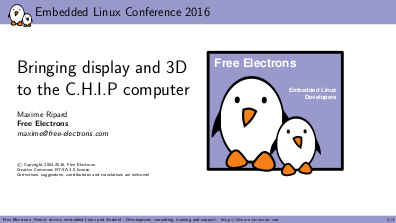 Alexandre Belloni and Thomas Petazzoni presented Buildroot vs. OpenEmbedded/Yocto Project: a four hands discussion.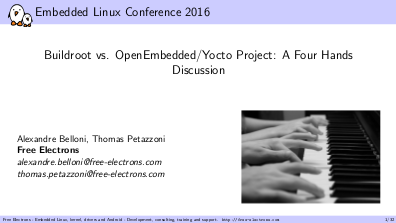 Thomas Petazzoni presented GNU Autotools: a tutorial.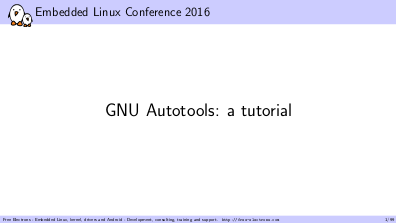 All the other slides from the conference are available from the event page as well as from eLinux.org Wiki. All conferences have been recorded, and the videos will hopefully be posted soon by the Linux Foundation.