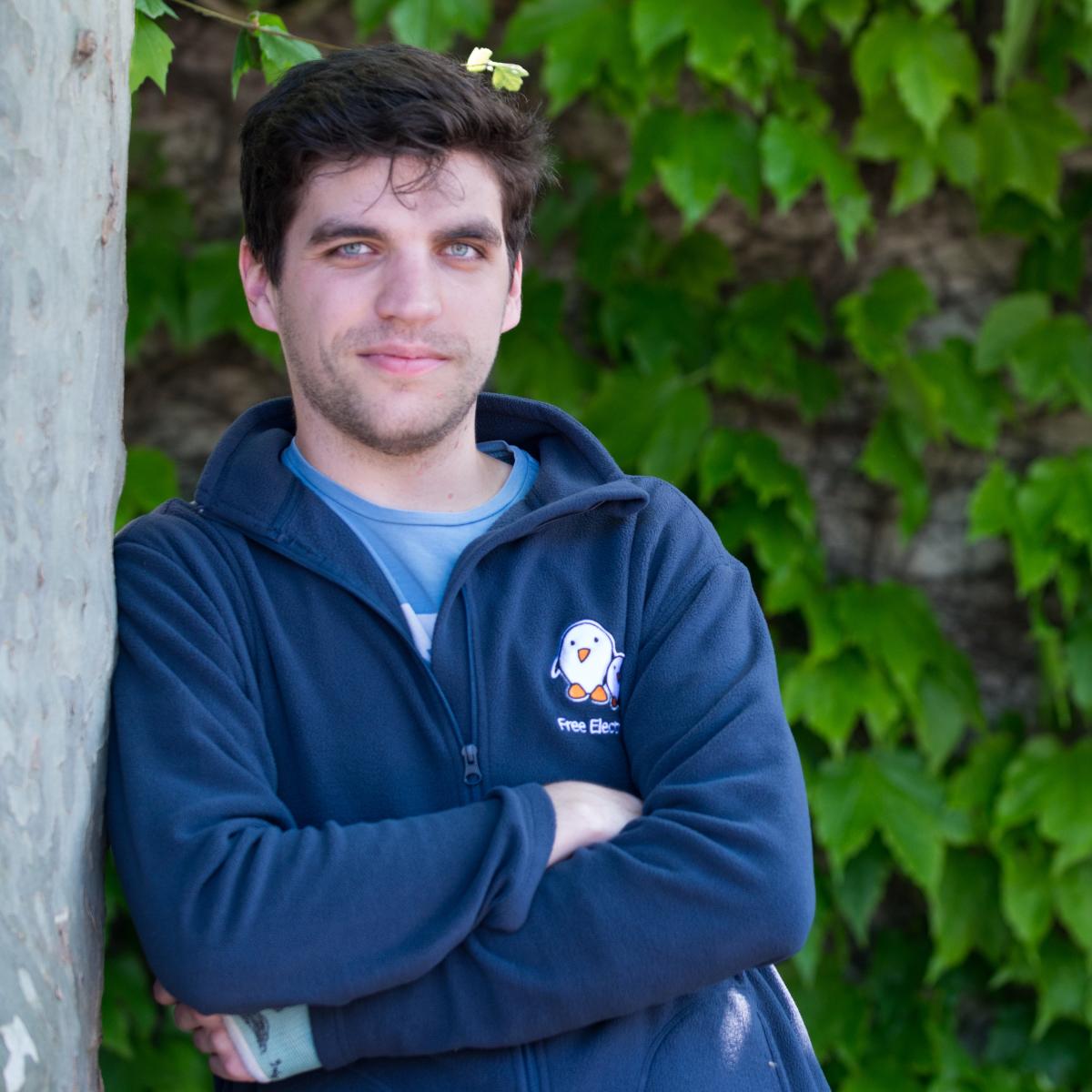 Maxime Ripard is an embedded Linux engineer at Bootlin, which he joined in March 2011. In the past, Maxime has worked at France Telecom on embedded Linux systems, and at Archos on Android-based tablets.
Linux Kernel Development Experience
Maxime pioneered the Linux mainline support of the Allwinner SoCs and is now the co-maintainer of their support.
As part of this upstreaming effort, he wrote a significant amount of drivers that are now in the official Linux kernel, among which the clock, pin control, DMA, I2C or SPI. He more recently has been working on the display engine support in DRM, adding support for the HDMI, RGB and TV interfaces, and working on integrating the ARM Mali GPU.
See all his contributions in the Linux kernel.
Bootloader Development Experience
As part of his involvement in the Allwinner SoCs upstreaming effort, Maxime became the co-maintainer of their support in 2016.
Beside adding the support for a number of Allwinner-based boards, he also added the support for the Android Fastboot protocol on NAND-backed devices and the support for the Device Tree overlays.
See all his contributions to U-Boot
Training Experience
Maxime has been giving training at Bootlin since 2012, first writing and training the Android system course, and since delivered dozens of courses on Linux kernel development, Android and Linux system.
Speaking Experience
IIO, a new subsystem for I/O devices: FOSDEM 2012, Brussels
Supporting a new ARM platform: the Allwinner example: ELC 2014, San Jose, California
An overview of the kernel DMAEngine subsystem: ELC 2015, San Jose, California
Bringing display and 3D to the C.H.I.P computer: ELC 2016, San Diego, California
Back to the Bootlin staff page.