Back in May 2019, we announced the availability of our Embedded Linux system development course on the STMicroelectronics STM32MP1 platform, in addition to the already supported Microchip SAMA5D3 Xplained board.
In the context of our partnership with STMicroelectronics, we are now happy to announce the availability of our Yocto Project and OpenEmbedded development training also on the STM32MP1 platform for the practical labs. We now support either the BeagleBoneBlack Wireless or the STMicroelectronics STM32MP1 platforms for this training course.
The complete training materials are available: detailed agenda, slides and practical labs. The complete source code of the training materials is also available in our Github repository.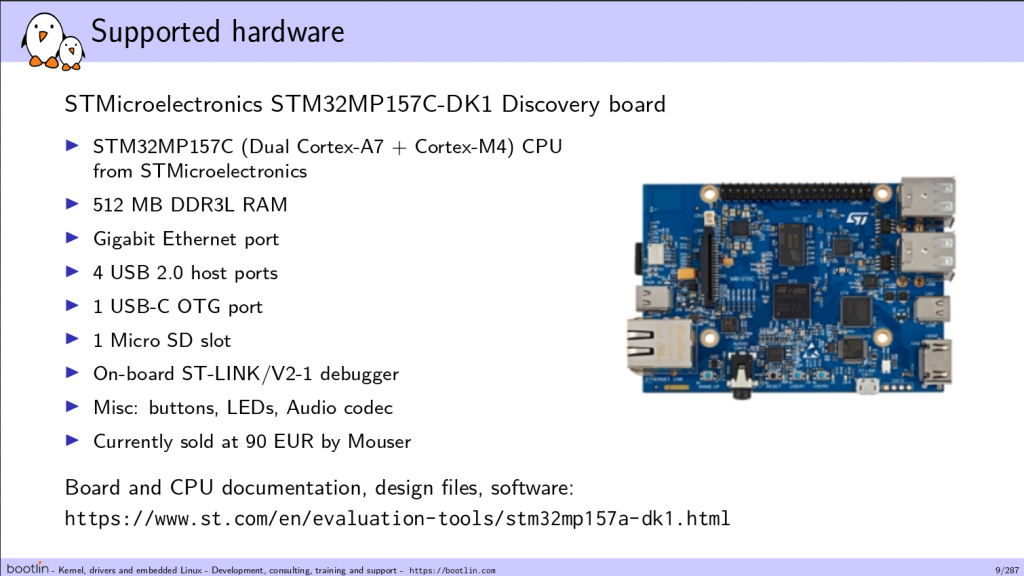 This will hopefully help customers around the world to get started with using Yocto on the STM32MP1 system-on-chip. The Yocto experts at Bootlin are available to deliver this 3-day course anywhere in the world, at your location. The first edition of this new variant of the course is going to be given this week to one of our customers in Spain. Contact us if you're interested by having this course organized at your location!