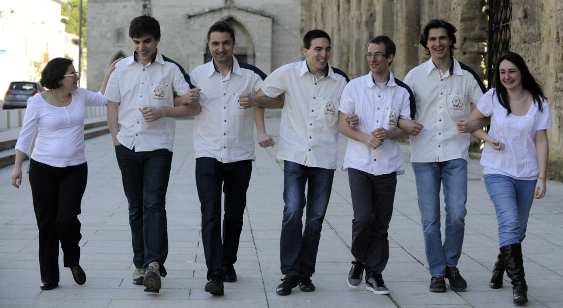 We're getting busier than ever! Bootlin is looking for developers:
With experience developing embedded Linux systems
With experience developing device drivers for the Linux kernel, and porting Linux on new hardware. See our contributions to the mainline Linux kernel!
With technical writing skills and an interest for training
We need to fill at least 2 open positions in the next months, and more will follow in 2014.
Newly graduated engineers are welcome too, provided they already have experience in the above technical fields or with Free Software development.
This time, we are looking for people who will be able to join one of our offices in France (Toulouse or Avignon), to strengthen our engineering teams there.
Toulouse is a dynamic city with lots of high-tech and embedded systems companies in particular. Our office in Colomiers can easily be reached by train from downtown Toulouse if you wish to settle there. You would be working with Maxime Ripard and our CTO Thomas Petazzoni.
Our main office is settled in Orange in the heart of the Provence region, close to Avignon, a smaller but dynamic city too. It enjoys a sunny climate and the proximity of the Alps and the Mediterranean sea. Accommodation is very affordable and there are no traffic issues! You would be working with our founder Michael Opdenacker and of course remotely with the rest of the engineering team. In particular, we are interested in foreign engineers who could help us develop our services in their home countries.
If you are unable to relocate this time, don't hesitate to contact us anyway. Depending on your profile and experience, we are still planning to open home based jobs in a few months or years from now.
If you are interested in these positions, here are nice opportunities to meet us in the next weeks: