Current job openings
Currently open only to people with a permit to work in the European Union and are ready to relocate in France.
In 2020, we have openings in our office in Lyon, France, such as the ones we announced in 2019 (summary in French).
We also have openings in our offices in Toulouse, France, such as the ones we announced in 2019 (summary in French), as well as in Orange, France.
People speaking C instead of French are most welcome to apply!
Job highlights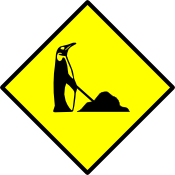 Bootlin is looking for more engineers to satisfy increasing demand for development, consulting and training on the Linux kernel, embedded Linux:
Recent graduates with little or no professional experience in our technical fields, but with strong potential.
Engineers with experience with the low-level aspects of open-source operating systems (not necessarily embedded)
Job description
Here are the main assignments you will be given:
Developing Linux board support packages and kernel device drivers, together with the mainline Linux community. Merging code upstream is a priority for us, whenever possible, and mainlining projects represent the biggest part of our development activity.
Developing and integrating embedded Linux systems.
Once you have gained sufficient on-the-job experience, offering training, consulting and support to Bootlin customers all around the world.
We will welcome your opinions, ideas and initiatives to give better support to our customers, to develop our business and of course to develop the use of Free Software in embedded systems. You will be given challenging opportunities and responsibilities according to your expectations, experience and interests.
Practical details
Contract type: permanent French contract ("CDI"), with contributions to French social security and retirement.
Salary: according to experience
Location: in one of our offices in France (Toulouse, Orange or Lyon). We're not offering remote jobs for the moment.
Needed skills, experience and personality
For recent graduates
Interest in low-level technical aspects of open-source systems.
Should enjoy investigating unfamiliar topics, learning, writing documentation and sharing knowledge.
Interest in developing public speaking skills.
Interest in the challenge of publishing their work outside the company, not only to customers but also publicly to have their code accepted by other community contributors. Ability to take criticism into account.
Fluency in oral and written English. Speaking French is an advantage, but not mandatory. Mastering other languages is welcome!
Ability to conduct several projects in parallel, and quickly switch to new ones (we often have short projects that just take a few days or weeks).
Ability to travel relatively often (typically 2 weeks per year for conferences, and 3-5 weeks per year for training sessions if you are also a trainer).
For experienced engineers
In addition to the above points:
Experience developing embedded Linux systems using community tools.
Familiarity with the Linux kernel. Linux device driver or core kernel development.
Job advantages
Everything you create for Bootlin itself will be released under a Free Software or Free Documentation license (if worth sharing).
Travel to international conferences whenever possible: ELC, ELC Europe, kernel summit (if invited)…
A substantial amount of your time contributing to community projects, in particular through Bootlin's contracts with System On Chip vendors and device makers. Your job at Bootlin will be visible from outside, and your management will incite you to contribute as much as possible.
Become famous! Bootlin will invest in your visibility in the technical community, both for our own interest (an engineer with visible contributions helps to sell development or training contracts), and for your own long term career development.
Multiple opportunities to travel, for people who are interested in discovering the world, its people, and other community members in particular.
Last but not least, the job includes a subscription to LWN.net, of course!
How to apply
Write to jobs@bootlin.com, enclose a resume and let us know about your motivations and ideas for the job.
Back to our careers page.