LWN.net has published yesterday an article containing statistics for the 4.7 development cycle. This article is available for LWN.net subscribers only during the coming week, and will then be available for everyone, free of charge.
It turns out that Boris Brezillon, Bootlin engineer, is the second most active contributor to the 4.7 kernel in number of commits! The top three contributors in number of commits are: H Hartley Sweeten (208 commits), Boris Brezillon (132 commits) and Al Viro (127 commits).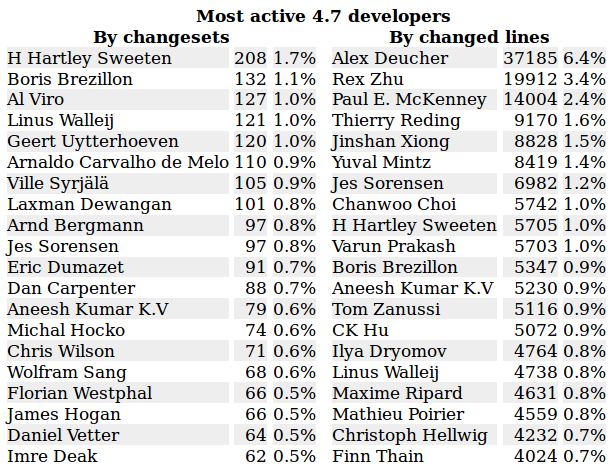 In addition to being present in the most active developers by number of commits, Boris Brezillon is also in the #11 most active contributor in terms of changed lines. As we discussed in our previous blog post, most contributions from Boris were targeted at the PWM subsystem on one side (atomic update support) and the NAND subsystem on the other side.
Another Bootlin engineer shows up in the per-developer statistics: Maxime Ripard is the #17 most active contributor by lines changed. Indeed, Maxime contributed a brand new DRM/KMS driver for the Allwinner display controller.
As a company, Bootlin is ranked for the 4.7 kernel as the #12 most active company by number of commits, and #10 by number of changed lines. We are glad to continue being such a contributor to the Linux kernel development, as we have been for the last four years. If you want your hardware to be supported in the official Linux kernel, contact us!