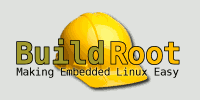 Around each FOSDEM conference and Embedded Linux Conference Europe event, we have been organizing a Buildroot Developer Day for a few years, in order to gather some developers and users of the Buildroot build system, in order to discuss the development of Buildroot, its features, development process, design, and more.
In Prague at the last Embedded Linux Conference Europe in October 2011, we had a very interesting meeting that gathered developers from other build systems (OE-lite, OpenBricks and PXTdist), and we published a report of this meeting.
The next Buildroot Developer Day will take place on Friday, 3rd February, just before the FOSDEM conference, in Brussels. This is the first meeting that will gather such a number of Buildroot developers: Peter Korsgaard (Buildroot maintainer), Arnout Vandecapelle (developer from Essensium/Mind, who has been contributing a lot to Buildroot lately), Thomas De Schampheleire (also a big contributor in the last year or so), Luca Ceresoli, Yann E. Morin (developer of Crosstool-NG), my colleague Maxime Ripard (who contributed package enhancements and improvements of the package infrastructure) and myself.
This meeting is open to all Buildroot developers and users, and will take place in a location easily accessible in the center of Brussels. Do not hesitate to contact me at thomas.petazzoni@bootlin.com if you want to take part to this meeting.