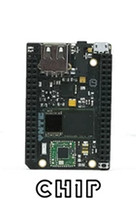 If you're following the news about embedded Linux and new cool development platforms, you for sure couldn't miss the announcement on the world's first $9 computer. This computer, called C.H.I.P., was started through a crowd-funding campaign on Kickstarter and reception in the Free Software and Open Source community has been very positive. Out of an initial funding goal of $50,000, NextThing Co, the Oakland, California based company creating this product eventually managed to raise more $2,000,000 of funding.
NextThing Co announced their intention to support the platform in the most open way possible: the schematics will be made available, and it will be supported in the mainline Linux kernel.
It turns out that the processor NextThing Co has chosen for this platform is an Allwinner R8 processor. Bootlin has been working since several years on supporting Allwinner processors in the mainline Linux kernel: our engineer Maxime Ripard is the maintainer of the Allwinner SoC support.
Thanks to this long term involvement, Bootlin has been asked by NextThing Co to work with them to support the C.H.I.P. computer in the mainline Linux kernel, and in the process bring some significant improvements to the support of Allwinner processors in the kernel.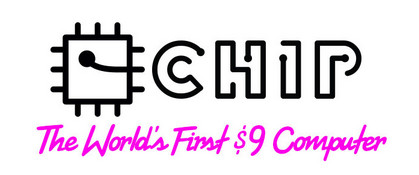 NextThing Co announced recently our collaboration in a blog post on Kickstarter:
We're incredibly excited to announce that we've partnered with one of the premier contributors to ARM Linux: Bootlin! We will be collaborating with their amazing team of ARM Linux engineers, and of course our Kernel Hacker backers to help us test and mainline C.H.I.P.'s kernel modifications as we move forward.
Bootlin is also very excited to be working with NextThing Co on this project! Thanks to this, over the next months, we will have a very substantial amount of time dedicated to this project, and we will regularly push code to support the missing hardware Allwinner SoC hardware blocks in the mainline Linux kernel and to support the C.H.I.P. board.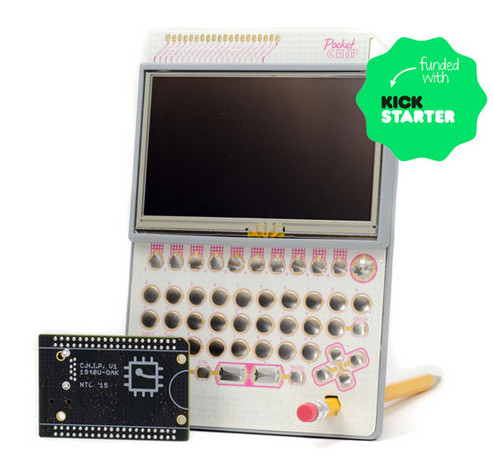 More details about the C.H.I.P:
Availability planned for 2016 for the general public. A selection of 1000 kernel hackers who backed on Kickstarter will have the platform earlier.
Very small platform: 40mm x 60mm, making is even smaller than a Raspberry Pi or BeagleBone.
Allwinner R8 processor, clocked at 1 Ghz, and offering OpenGL/OpenVG acceleration through an ARM Mali GPU
512 MB of RAM
4GB of on-board NAND flash storage
WiFi and Bluetooth 4.0 to connect the system to the outside world
One USB host port
Powered through a micro USB connector which also supports USB OTG (either USB host or device).
Jack connector for composite video out, headphones and microphone input.
Many headers to connect external devices (SPI, I2C, UART + 8 GPIOs)
Integrated circuit for charging a LiPo battery and being powered by it
Additional HDMI or VGA add-on boards will be needed to connect to displays with the corresponding connectivity.