A few months ago, in May, Bootlin engineer Mylène Josserand presented a talk titled Understanding D-Bus at the Toulouse Embedded Linux and Android meetup.
In this talk, Mylène shared her experience working with D-Bus, especially in conjunction with the OFono and Connman projects, to support modem and 3G connections on embedded Linux systems.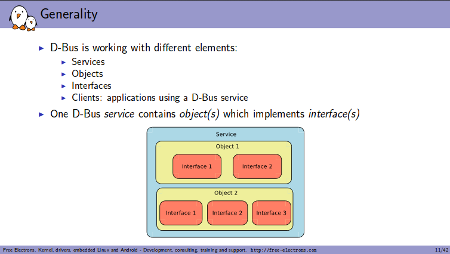 We are now publishing the slides of Mylène's talk, they are available in PDF format.