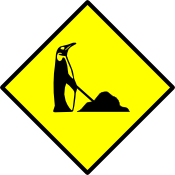 Bootlin is looking for a embedded Linux and kernel engineer in the area of Nice in France (on the French Riviera). The contract will be home based, but will also involve working at customer locations in the same area, possibly for long periods of time.
A detailed job description is available on our careers page.
For this particular job opening, we absolutely need someone with prior experience with kernel and driver development, and contributions to the official Linux kernel sources will be a strong advantage. This is because a customer of ours is looking for an engineer to develop new drivers and port the Linux kernel to pre-silicon and silicon platforms.
Once we find a candidate with the expected skills and profile, and once the customer agrees to contract this person for this initial project, the engineer will be hired by Bootlin under a permanent contract, and will work on the customer site for at least 6 months.
Once the initial assignment is over, our engineer will continue to work on projects for other Bootlin customers, and will also give embedded Linux and kernel training sessions to customers throughout the world.
Note that this position is open to people who do not speak French, but are ready to settle in the French Riviera and to be hired through a French contract.
If you are interested in this position, see our job description for details about how to apply.