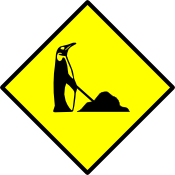 Bootlin is going to move to a new and bigger office in Lyon, France, by the end of 2018. Our team in Lyon will therefore be able to welcome a new engineer in 2019.
Here are a few details about the job:
Job description: embedded Linux and kernel engineer
Profile: for this new position, meant to strengthen our small team in Lyon (currently two people), we are looking for someone with already valuable experience and autonomy in embedded Linux and kernel development. The positions that will follow should be open to junior engineers.
Lyon is a beautiful and vibrant city, the second largest urban area in France, which two rivers instead of one! Our office is within 5 minutes of a subway station, and is also easy to access from more residential areas in the south of Lyon.
If you are interested, please send a resume to jobs@bootlin.com, letting us know about your interests and ideas for the job.