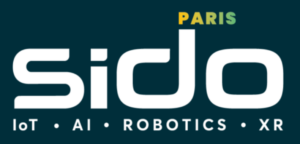 The SIDO is a large event dedicated to IoT, AI, robotics in Paris, and it takes place next to the Open Source Experience event, which as the name suggest is dedicated to all things related to open-source. For Bootlin whose activity is precisely at the junction between embedded systems/IoT and open-source, being present at this combined event made complete sense.
Therefore, Bootlin CEO Thomas Petazzoni will be present at SIDO on November 10, 2021. If you're interested in discussing with Bootlin about:
Engineering services, and how Bootlin can help you with Embedded Linux development, Linux kernel development and upstreaming, boot time optimization, real-time, Yocto, Buildroot, and anything related to Embedded Linux;
Training services, and how Bootlin can help your company, team and engineers grow their skills in the field of Embedded Linux;
Career opportunities, both full-time positions and internships
Then feel free to contact us to schedule a meeting!