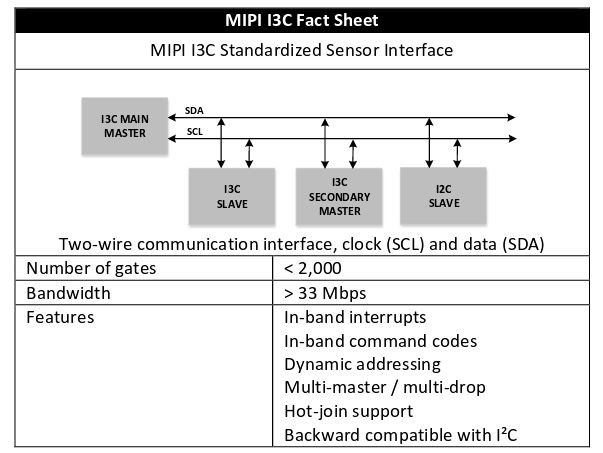 At the end of 2016, the MIPI consortium has finalized the first version of its I3C specification, a new communication bus that aims at replacing older busses like I2C or SPI. According to the specification, I3C gets closer to SPI data rate while requiring less pins and adding interesting mechanisms like in-band interrupts, hotplug capability or automatic discovery of devices connected on the bus. In addition, I3C provides backward compatibility with I2C: I3C and legacy I2C devices can be connected on a common bus controlled by an I3C master.
For more details about I3C, we suggest reading the MIPI I3C Whitepaper, as unfortunately MIPI has not publicly released the specifications for this protocol.
For the last few months, Bootlin engineer Boris Brezillon has been working with Cadence to develop a Linux kernel subsystem to support this new bus, as well as Cadence's I3C master controller IP. We have now posted the first version of our patch series to the Linux kernel mailing list for review, and we already received a large number of very useful comments from the kernel community.
Bootlin is proud to be pioneering the support for this new bus in the Linux kernel, and hopes to see other developers contribute to this subsystem in the near future!