Linux.conf.au, which takes place every year in January in Australia or New Zealand, is a major event of the Linux community. Bootlin already participated to this event three years ago, and will participate again to this year's edition, which will take place from January 16 to January 20 2017 in Hobart, Tasmania.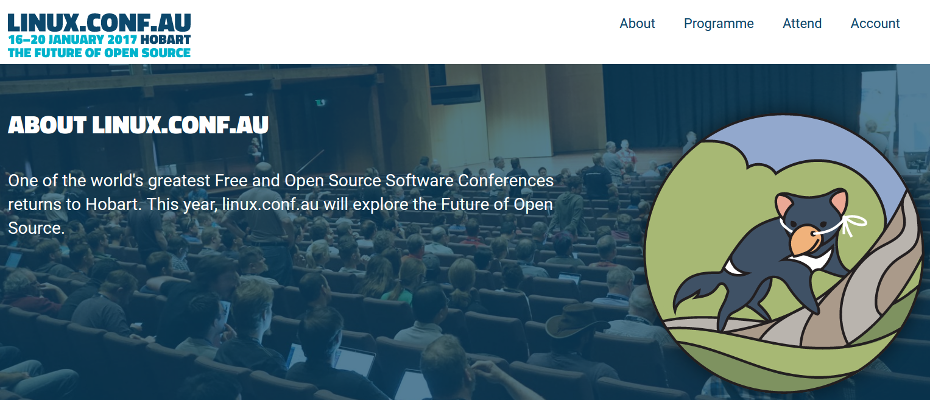 This time, Bootlin CTO Thomas Petazzoni will give a talk titled A tour of the ARM architecture and its Linux support, in which he will share with LCA attendees what is the ARM architecture, how its Linux support is working, what the numerous variants of ARM processors and boards mean, what is the Device Tree, the ARM specific bootloaders, and more.
Linux.conf.au also features a number of other kernel related talks, such as the Kernel Report from Jonathan Corbet, Linux Kernel memory ordering: help arrives at last from Paul E. McKenney. The list of conferences is very impressive, and the event also features a number of miniconfs, including one on the Linux kernel.
If some of our readers located in Australia, New Zealand or neighboring countries plan on attending the conference, do not hesitate to drop us a mail so that we can meet during the event!