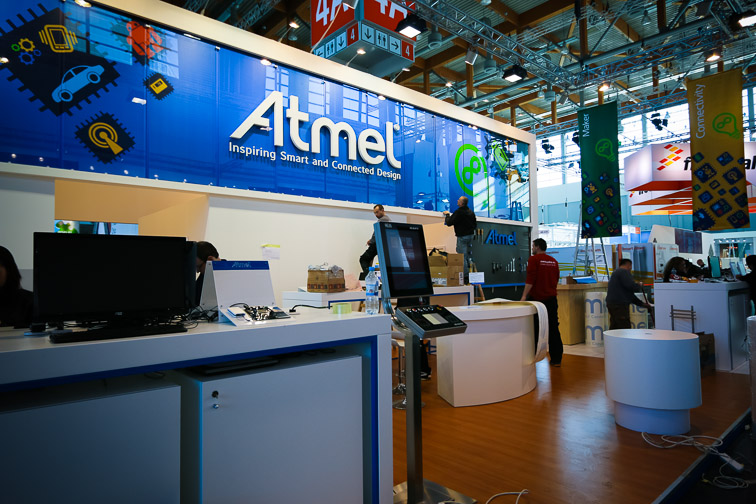 Bootlin will be present at Embedded World 2015 in Nüremberg, Germany on February 24-26. We will be present on the Atmel Corporation booth (4A-220) to demonstrate our Atmel-related developments and offerings.
Four people from Bootlin will be present: Michael Opdenacker (CEO), Thomas Petazzoni (CTO), Anja Roubin (training operations) and Alexandre Belloni (embedded Linux engineer).
Do not hesitate to get in touch with us prior to the event if you would like to schedule a meeting to discuss business, project or career opportunities.
If you are interested in our training services, we will have very special discount vouchers for people who visit us at Embedded World.
You will also be able to ask us for free advise during the trade show. We have vast experience on embedded Linux and its kernel, and we will be most happy to give you ideas and pointers to resources that should be useful for your projects.