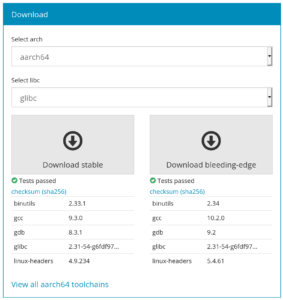 We are happy to announce a new release of the freely available cross-compilation toolchains we provide at toolchains.bootlin.com, version 2020.08-1.
Here are the main changes compared to our previous 2020.02 release:
Bleeding edge toolchains are now using: gcc 10.2, binutils 2.34, gdb 9.2, kernel headers 5.4, glibc 2.31, musl 1.2.0, uclibc-ng 1.0.34
Stable toolchains are using: gcc 9.3, binutils 2.33, gdb 8.3, kernel headers 4.9, glibc 2.31, musl 1.2.0, uclibc-ng 1.0.34
Fortran support has been enabled in all tolchains
Several new CPU architecture variants are supported, each with a new toolchain
Boot testing in Qemu was added for PowerPC64 E5500, NIOSII and m68k MCF5208.
In addition, it is worth mentioning that all those Bootlin toolchains are now directly accessible from Buildroot: make menuconfig shows the Bootlin toolchains available for the current selected CPU architecture, and Buildroot is able to automatically download and use the toolchain. This feature will be available starting from Buildroot 2020.11: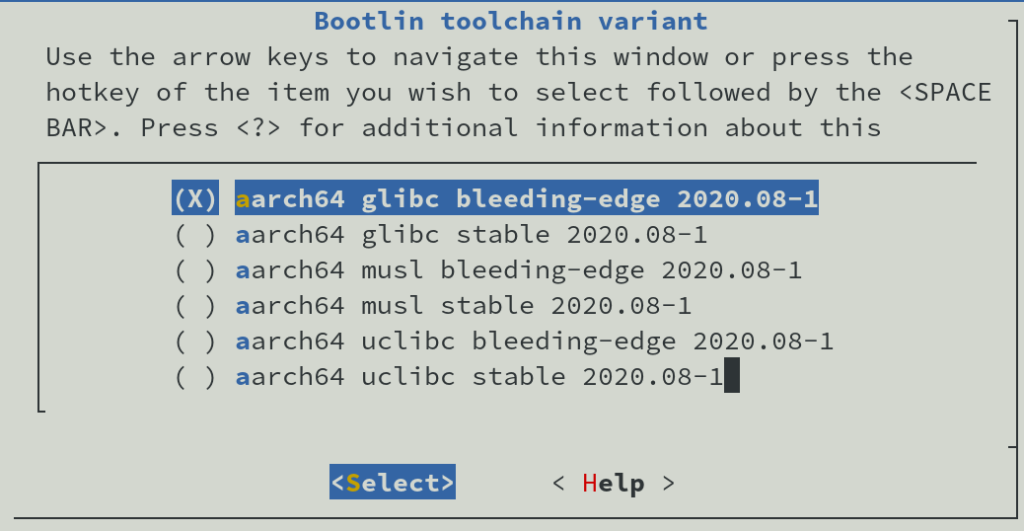 Thanks again to the entire Buildroot community, and especially Romain Naour, for all the fixes and improvements related to toolchain support that make this project possible. In the next weeks, we hope to be able to deliver further updated bleeding-edge toolchains, with glibc 2.32 and binutils 2.35. Stay tuned!
If you face any issue, or need additional features in those toolchains, do not hesitate to report an issue in our issue tracker.