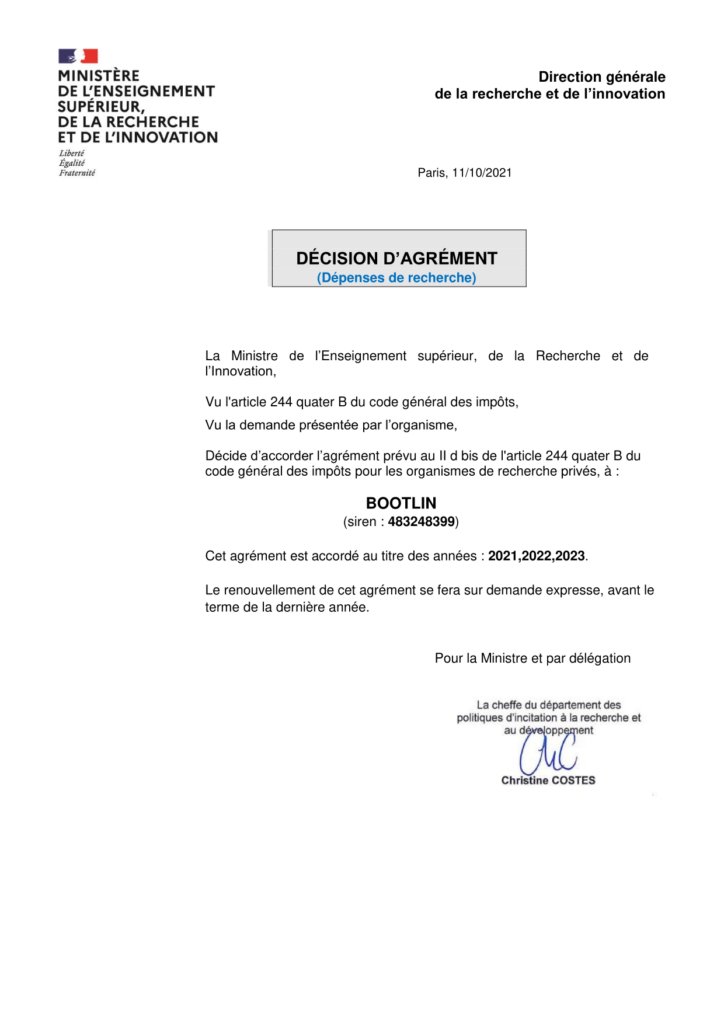 A number of years ago, the French tax system has created a tax incentive mechanism called Crédit Impôt Recherche (Research Tax Credit) that allows startups and innovative companies to get tax deductions corresponding to a fraction of their research and development costs. This allows French companies to more easily invest in research and development activities.
In 2021, Bootlin has initiated the process to be eligible to this tax incentive mechanism, and we are happy to announce that after studying Bootlin's expertise, engineering experience and achievements, the French tax administration has confirmed that Bootlin can deliver research and development activities fulfilling the Crédit Impôt Recherche criteria to its customers. This means that Bootlin customers in France can now integrate the cost of Bootlin engineering services that correspond to research and development activities into their Crédit Impôt Recherche and receive a tax incentive corresponding to up to 30% of the cost of our engineering services.
For our customers outside of France, this tax incentive is obviously not available, but the certification of Bootlin by the French tax administration as a company able to deliver research and development activities is another testimonial of our strong technical expertise in our field of Embedded Linux and Linux kernel development.