Bootlin has been offering for several years a Buildroot system development course, which allows engineers interested in learning and understanding the Buildroot embedded Linux build system to get up to speed very quickly.
In preparation for our public Buildroot system development course next week, we updated our training materials, both slides and labs to Buildroot 2021.02, which is the latest stable Buildroot release as of today, and is also a Long Term Support release.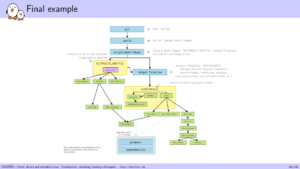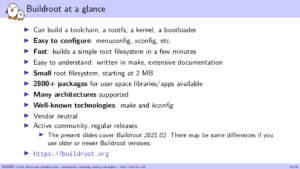 In addition to updating to a newer Buildroot version, we also use newer U-Boot and Linux versions for the practical labs on BeagleBone Black Wireless. The slides were also updated to document some new features that appeared between 2020.02 and 2021.02. If you're interested, check out the materials on the training page.
We have one seat left for this training course next week, which will be taught by long-time Buildroot contributor and developer Thomas Petazzoni. Register now and take the last seat!