At the beginning of October a Kickstarter campaign was launched to fund the development of a low-cost board based on one of the latest Marvell ARM 64-bit SoC: the Armada 3700. While being under $50, the board would allow using most of the Armada 3700 features:
Gigabit Ethernet
SATA
USB 3.0
miniPCIe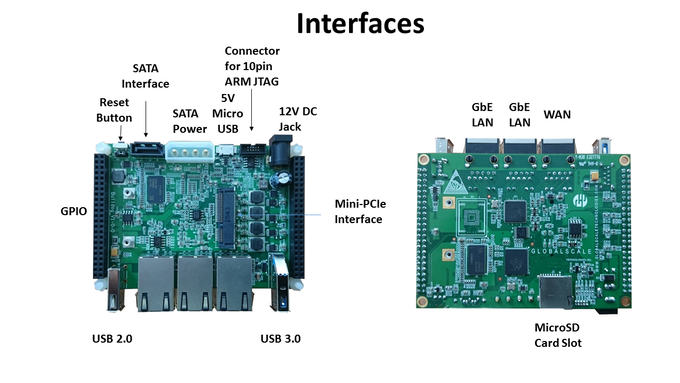 The Kickstarter campaign was started by Globalscale Technologies, who has already produced numerous Marvell boards in the past: the Armada 370 based Mirabox, the Kirkwood based SheevaPlug, DreamPlug and more.
We pushed the initial support of this SoC to the mainline Linux kernel 6 months ago, and it landed in Linux 4.6. There are still a number of hardware features that are not yet supported in the mainline kernel, but we are actively working on it. As an example, support for the PCIe controller was merged in Linux 4.8, released last Sunday. According to the Kickstarter page the first boards would be delivered in January 2017 and by this time we hope to have managed to push more support for this SoC to the mainline Linux kernel.
We have been working on the mainline support of the Marvell SoC for 4 years and we are glad to see at last the first board under $50 using this SoC. We hope it will help expanding the open source community around this SoC family and will bring more contributions to the Marvell EBU SoCs.