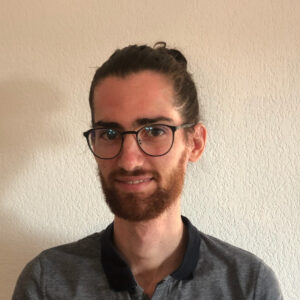 Thomas Richard is an accomplished Embedded Linux Engineer who joined Bootlin in the middle of 2023. He graduated from INSA Toulouse in 2015, and brings extensive experience gained during his tenure at Kontron, where he worked as an embedded software engineer from 2015 to 2023. Thomas has made significant contributions to various projects across different industries.
Experience
Embedded Operating System Development
Thomas played a crucial role in the development of an embedded operating system based on OpenWRT for railway systems. His contributions include incorporating virtualization support and implementing security features such as TPM-based secret sealing, Host Intrusion Detection System (HIDS), and Linux Security Modules (LSM). This demonstrated his ability to deliver robust and secure solutions tailored to specific industry requirements.
Yocto and Buildroot
Thomas possesses practical experience with both Yocto and Buildroot, two widely used build systems for creating custom Linux distributions. He has developed custom layers to support VME/VPX boards, showcasing his proficiency in leveraging these tools to optimize embedded Linux platforms.
Linux kernel Device Driver Development
Thomas has a solid background in developing device drivers for various peripherals. He has successfully implemented Linux kernel drivers for GPIOs, HDLC (High-Level Data Link Control), UARTs (Universal Asynchronous Receiver-Transmitters), and Watchdog, demonstrating his deep understanding of hardware integration and system-level programming.
Security Expertise
In addition to his technical expertise, Thomas has worked on security-focused initiatives. He spearheaded the creation of a streamlined process to merge results from different vulnerability scanners and generate comprehensive reports for clients. This highlights his commitment to ensuring the integrity and security of embedded systems.
More details
See Thomas Richard LinkedIn profile.