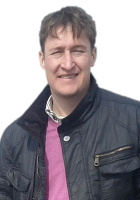 Jean Pihet has been a training contractor for Bootlin since early 2013.
Jean Pihet has been working is working with embedded Linux for many years now, for organizations including Linaro, Texas Instruments, MontaVista, Motorola and Philips. He also has his own consulting business (NewOldBits Consulting).
Jean has extensive experience in the Linux kernel development as well as in hands-on experiments.
He regularly participates to international technical conferences (Embedded Linux Conference, Embedded Linux Conference – Europe, FOSDEM, Linux Plumbers Summit, Kernel Summit), and has spoken there multiple times.
Linux kernel experience
Jean has extensive experience making the Linux kernel work on any device with a 32 bit CPU:
Contributions to the mainline Linux kernel source tree (see all his commits)
Porting Linux to custom hardware boards
Power Management support for TI OMAP processors
PM QoS framework design and implementation
Profiling tools (Perf Events, Oprofile, ftrace …)
Android kernel enablement
Advanced Git experience
Other embedded experience
Root filesystem generation: OpenEmbedded, Angstrom, Ubuntu, Debian
U-Boot bootloader bring-up
Hardware and software projects with micro-controllers
Hobbies
Development of hardware and software for small projects development using embedded Linux and micro-controllers
Automotive oriented development: data acquisition from sensors, user interface
Restoration of vintage Volkswagen cars from the 1950s: metalwork, bodywork, mechanical, electrical, etc.
Jean is fluent in French, English and C and has a good knowledge of Dutch.
Warning: Jean has a very communicative enthusiasm for Linux kernel work and for Free Software in general. His passion is contagious, and you may catch it even after a brief exposure to it. Bootlin won't be held responsible if your social life is impacted because of such exposure. You have been warned!